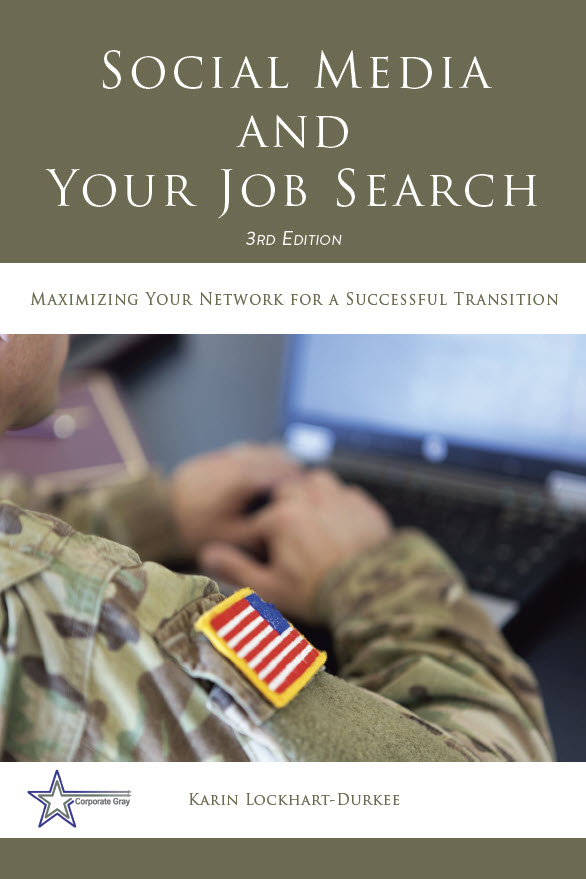 Corporate Gray published an updated Social Media Guide to help transitioning military members and veterans use social media tools in their job search to supplement more traditional methods. This unique guide provides practical step-by-step instructions on the best ways to use LinkedIn, Facebook, Twitter, YouTube, Pinterest, Google Plus, QR codes, blogs, and other online methods to increase the effectiveness of career transitions.
"Social Media and Your Job Search: Maximizing Your Network for a Successful Transition" was published by Competitive Edge Services, Inc., which does business as Corporate Gray. Author Karin Lockhart-Durkee, Social Media Director for the company, emphasizes the use of social media tools to get noticed for your expertise, build your network of supporters and industry contacts, and find job opportunities through connections and research. The 82-page print publication includes a QR code to link the reader with updated online content about military-to-civilian career transitions and the ever-changing social media tools to facilitate their job search.
The book may be purchased for $5.95 and is also available as a Kindle book  and an iBook. Quantity discounts are available to government agencies and other organizations that purchase books to help transitioning military members and veterans find jobs.