Written by Aditya Sharma, Hiration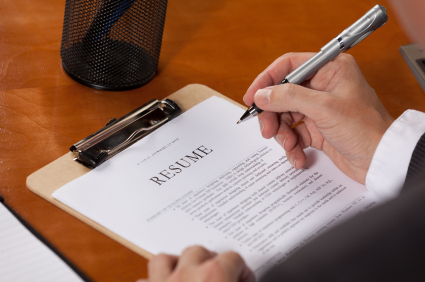 Transitioning from military to civilian life can be a challenge. Veterans need to show recruiters that their military skills can be seamlessly transferred to the business world.
This mission will be served by your resume. Your resume will showcase to a prospective employer that the skills you garnered are highly applicable to the job position you are applying for by civilianizing your qualifications and accomplishments in the military.
Here are 5 tips to help you showcase your military skills in a resume:
1.  Don't indulge in hyperbole while listing your work experience
Take pride in your achievements but do not embellish the details of your career in your resume in explicit detail. In an attempt to boast about your achievements, do not go overboard with describing roles & responsibilities that may not translate into the business world.
Your most relevant skills for a recruiter would be your organizational and analyzing capabilities. You are a leader and you need to communicate the same through your work experience. Also, emphasize your time management, communication, and conflict-resolution skills. This can be achieved by phrasing your roles & responsibilities to include achievement figures.
For example, "Coordinated administrative & organizational activities for a contingent of 500+ troops."
The given example shows that you are a leader and leadership is an easily transferable skill.
You can also highlight your work ethic as people in the military work hours without taking a break, for days on end. They are never late or disorderly. So, someone who could wake up at midnight and brace extreme weather to deal with issues ranging from the most trivial to something as important as national security would have no issues working a 60-hour week, including weekends.
These qualities show that you are a diligent worker and can be of immense value. You can also demonstrate your ability to work well in a team by talking about military operations without going into details. Teamwork is a highly-valued skill in any workplace.
2.  Use a crisp summary to communicate your relevance
Like every other section, your resume summary should use minimum military jargon and focus on your career highlights.
What matters is your ability to condense your skills and career highlights into a 3-5 line paragraph that can tell a compelling story of proficiency. Your summary should be able to communicate the practical use of your cultivated skill sets throughout the longevity of your career in the armed forces. You can use sweet cv to make sure your resume is filled well and organized professionally.
The idea here is to talk about how you can use your current skill sets to profit the organization you seek to join while staying true to your skill sets.
Here's an example of what your summary should look like:
"7+ years experienced Security Forces Staff Sergeant in the US National Guard highly skilled in streamlining operations and leading high-performing officers to identify and implement best practices. Proficient in providing surveillance & security for headquarters and initiating disciplinary action to uphold institutional values. Adept at inventory management, report generation and cost control via negotiation while complying with internal/external guidelines to attain 100% quality."
The above example highlights skills like negotiation, report generation, and inventory management which is a skill set that holds importance everywhere, irrespective of the industry you work in.
Talking about them in your resume helps you communicate that despite the nature of your work in the past, your skills hold value. It helps you show that you are relevant because these skills won't fade away just because you want to work in a corporate set up.
3.  Showcase past achievements in your resume
If you achieved awards or honors as a military service member, talking about them in your resume would help you show that your efforts were rewarded. It will help you show that your proficiency holds up. That you have the medals and awards to prove it.
Additionally, they also stand as a testament to your excellence and commitment to work. It helps you show that you are a star player and this won't fade away into the cracks of time.
It shows that you are passionate about what you do, and you would be able to bring the same enthusiasm to your new job.
Long story short, your achievements matter. Mention these under a distinct 'Awards & Recognition' section.
Here's an example:
AWARDS & RECOGNITION
Received National Defense Service Medal | Jun '18
Secured National War on Terrorism Service Medal | Jun '17
Won Joint Meritorious Award | Jun '16
4.  Endorse the industry-relevant skills in your resume
A constant problem that most veterans face in their attempt to join the civilian work life is to prove their relevance. Just because they were involved in national security does not mean that their skills and abilities cannot be translated into the real world.
For example, whether you're a sergeant or a commanding general, you would have been tasked with the responsibility of managing people at some point in your career.
Even if you weren't, there is a wide range of responsibilities that potentially helped you develop skill sets that can be easily classified as industry-relevant.
The idea is to identify these skills and communicate them in your resume.
Endorsing your skills in your resume using a distinct section is a great way to communicate this.
Here's an example of what the skills section of a staff sergeant resume looks like:
KEY SKILLS
Training | Surveillance & Security | Stakeholder Management | Discipline Enforcement | Cost Control | Report Generation | Inventory Control | Equipment Management | Weapons Training | Secret Security Clearance | Counter-terrorism Strategies | Cross-Cultural Communication | Crisis Intervention Techniques
If you look at the snapshot above, you will notice that not all the skills of a staff sergeant are exclusive to military operations. A lot of the skills that sergeants cultivate in the longevity of their careers can be fittingly transferred into the civilian world.
Your job is to endorse these skill sets in your resume.
5.  What not to include in your military resume
Although you have to translate your military career such that it applies to a civilian job profile, not every activity, skill, or achievement of your military career will apply to the civilian workplace.
You need to know where to draw the line and strike a balance between what can and cannot be passed onto your resume. Your resume can be full of relevant information, but despite this, it won't hold any value if you have stuffed your resume with irrelevant information or too much information.
For example, shooting cannons will not apply to any civilian job profile. But an air traffic controller can list their acquired skills to land an equivalent civilian position.
This means that while some veterans might easily find adaptable skills for civilian jobs, many might face problems. Such applicants need to show companies how they were able to achieve tangible and measurable results.
Conclusion
Many veterans every year fall into the ruts of unemployment because they cannot find the right job for themselves that will respect the time and effort they put into serving their country. A practice as simple as optimizing your resume can break you free and land you the perfect job where you can utilize your skills and flourish at the same time.
All you need to do is learn how you can portray your experience to translate well into a civilian job.
This can be achieved by:
Endorsing your military skills and translating them for an office job.
Ridding your work experience of jargon and simplifying it for the recruiters.
Writing a powerful resume summary.
Showcasing your awards and honors in the right manner.
Keeping irrelevant information out of your resume, however proud you may be of them.
Author's Bio:
Aditya Sharma
On a quest to help professionals across the world land their dream jobs, Aditya lives and breathes Hiration — an AI-powered online resume builder and platform to help job-seekers find their way in the treacherous job market.