Written by: Kelli Brewer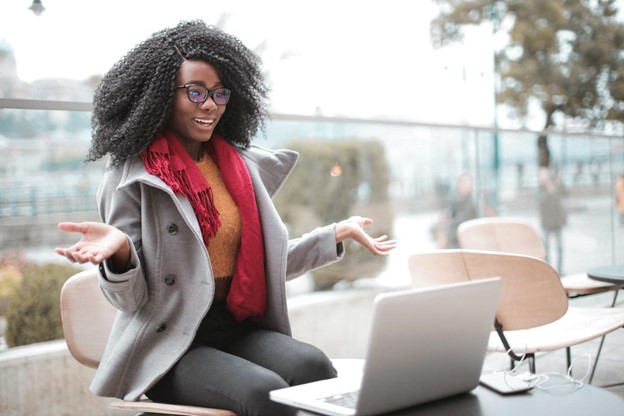 Whether you found a job opportunity through a job board, a Corporate Gray job fair, or a referral from a friend, being invited for an interview in the COVID-19 era is a big deal. Now, it's time to prepare for your interview so that you can impress the hiring manager and increase your chance of getting that job offer.
Since we are still in the midst of a global pandemic, you will likely be asked to do the interview through a video chat app like Zoom. No worries; these practical tips will help set you up for success so that you can make a smooth transition from military to civilian life:
Craft a killer resume.
Maybe you haven't quite landed the interview yet. If that's the case, you need to make sure that you have a top-notch resume to show to potential employers. Chances are there are many others applying for the same positions as you are. So, even if you think your resume is good, it can help to hire a professional to go over it and add some elements to make it stand out. Look to online job boards to find qualified resume writers who can bring yours to the next level. Just be sure the resume showcases your military skills, as they can draw the attention of many employers.
Get an outfit.
When it comes to your virtual interview, you want to get fully dressed. Even if the hiring manager only sees you from the chest up, wearing a full outfit will help you to get in the right headspace for the interview. If you don't have a professional-looking outfit, invest in a new one if possible. Knowing that you look your best can give you a boost of confidence.
Prep for questions.
You don't want to be blindsided by questions during the interview. That's why it's essential to prepare beforehand for questions that you will likely be asked. For example, know how you will respond to questions like these:
What are your strengths and weaknesses?
What do you know (and think) about our company?
What sets you apart from the average applicant?
What's your vision for the next five years?
Rather than providing a simple cliche answer to the questions, take the opportunity to tell personal stories that highlight your qualities.
It's also worth noting that you should be ready to ask the hiring manager questions as well—and they will ask if you have any questions. Even if you can't come up with something creative, asking them a general question about career advancement, company culture, or another topic is better than asking them nothing.
Pay attention to the setup.
Another way that you will want to prepare for your virtual interview is to make sure you have an appropriate set up. Besides a a computer with mic, speaker and camera, and a reliable Wi-Fi connection, you need to know how to operate the equipment and app being used. Also, set up in a well-lit, distraction-free environment, whether it's in your home office, bedroom, or somewhere else you won't be interrupted.
Your positioning on the video chat also matters. If your laptop is sitting too low, you will be showing the hiring manager your nostrils. So, ensure that your eyes are level with the light at the top of your screen and that you're not too close to the camera. The top of your head should be at the top of the frame; the middle of your chest should be at the bottom of the frame.
Touch base afterward.
Finally, after the interview, be sure to send the hiring manager a thank you note. Also, reiterate your interest in the position, and even add a comment related to one of the topic points discussed during the interview. Whatever you do, don't forget that thank-you note!
If you're still searching for the right opportunity, connect with Corporate Gray. If you are trying to get a job interview, make sure you have a great resume. If you have an interview coming up, start getting ready for it now by putting together a professional outfit, prepping for questions, and making sure your setup is good to go. And remember to follow up after the interview. With the right plan in place, you'll accomplish this all-important mission!
About the Author:
Kelli Brewer is proud of her military family and is passionate in supporting military families. She uses her work to offer support and resources to families experiencing the challenges of deployments. Together with her husband, they created DeployCare to offer understanding and support to our service members and their families. Their team is composed of veterans and their spouses who have experienced many of the issues that arise when there is not adequate support when needed.