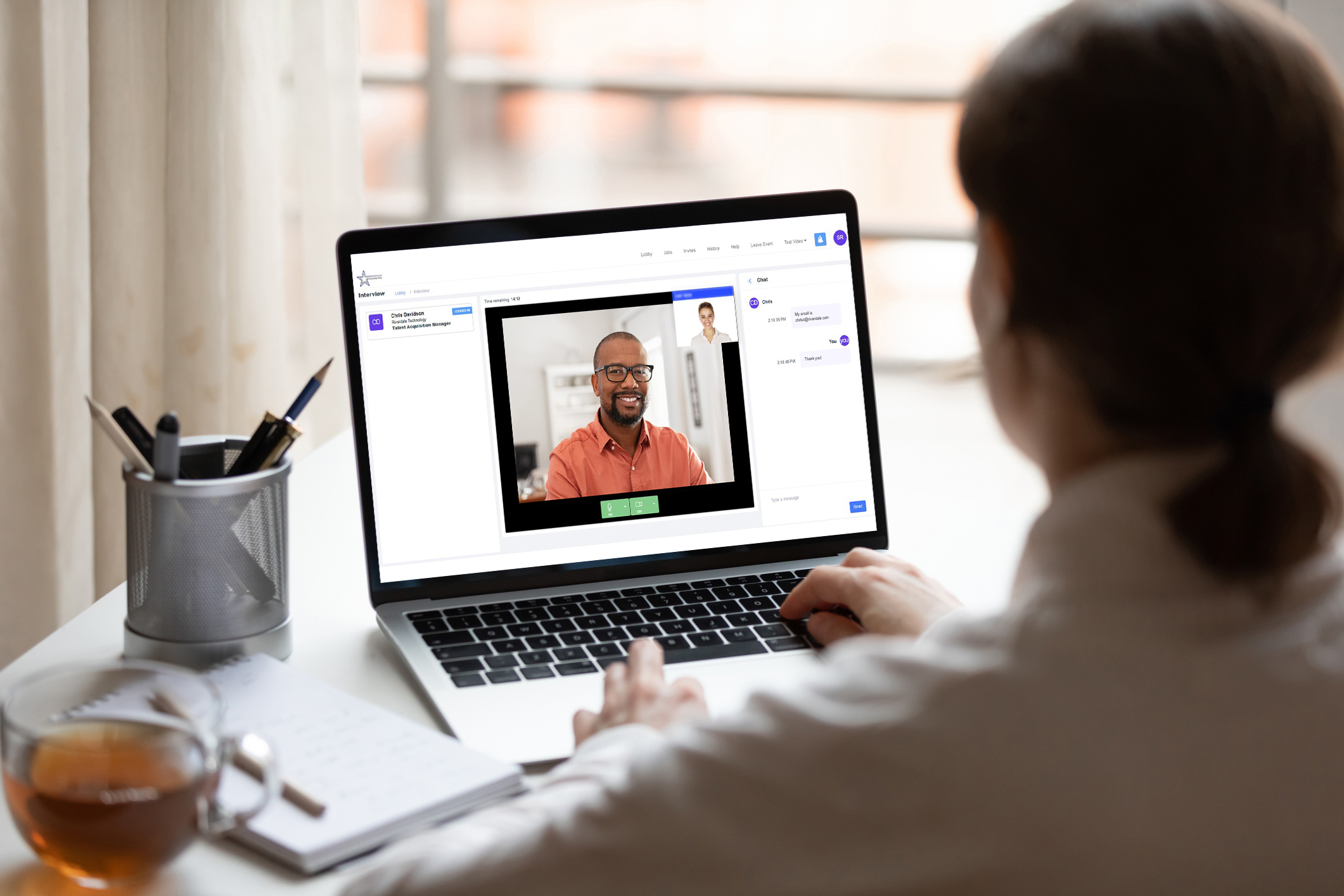 Virtual Job Fairs offer job seekers and recruiters an efficient platform to meet and interact. But if you are new to this type of event, it can be daunting. This article provides tips on how to work the Virtual Job Fair. The more you know, the better chance you'll have of making meaningful connections during the event.
Morning of the Event:
Dress professionally. Most of the conversations you have with recruiters will be via video. Plus, dressing up will help you feel more polished and confident.
Choose a quiet, well-lit location with a clean background to limit distractions during the event.
Check your tech. Use a computer and Chrome browser for best results, and make sure you have a good Internet connection. Test your camera and mic when you enter the Virtual Job Fair.
During the Event:
If you followed the advice in this article and have researched the attending employers ahead of time, then you already know which companies you want to meet with. Enter the queues of those companies as soon as the event begins. During a Virtual Job Fair, you can be waiting in multiple queues at once, and the system will keep track of your place in those lines. Take advantage of this feature!
When a recruiter is available, you will receive a notification dialog box and audible alert to join the interview. Once you are in an interview, your position in the other booth queues will be held while you are engaged.
After you have entered the booth queues, you can peruse the company booth information while you are waiting for your turn to interview. Stay on the Virtual Job Fair platform to ensure you don't miss the notification to join an interview. Resist the urge to multi-task in other applications or windows while you wait.
During the video interview, sit up straight and maintain eye contact by looking at your camera, not at your computer screen. Convey to the recruiter the jobs you have applied for and how you are a good match for their company's needs. Ask the recruiter for their email address so you can follow-up with them later. Also ask their advice on the best way to follow-up on the status of your application.
After each chat, write down any pertinent information that will help you best remember that conversation, including the recruiter's name and contact information. This will be useful in jogging your memory when following-up after the event.
If you do not have time to wait in line to talk to recruiters, you can leave your resume and a note in each booth for the company representatives to view after the event.
After the Event:
Review the connections you made during the event and follow-up with them. You will have access to the names of the recruiters you met with and the text chat transcripts after the event has ended.
If you had asked them for their email address during the interview, then you can reinforce your interest in their company with a well-written thank you email. If not, look them up on LinkedIn and continue the conversation there. Send them a tailored resume that maps your skills and experience to their requirements.
Remember to register early and start your preparation right away to make the most of the networking opportunity that a Virtual Job Fair offers. Use our step-by-step Guide along with instructional videos to learn how to best prepare and how the event works.
Corporate Gray Virtual Job Fairs are free to job seekers and are especially for transitioning service members, veterans, and military spouses. View the upcoming Corporate Gray Virtual Military-Friendly Job Fairs and start preparing today!
Related Articles
Preparing for a Virtual Job Fair