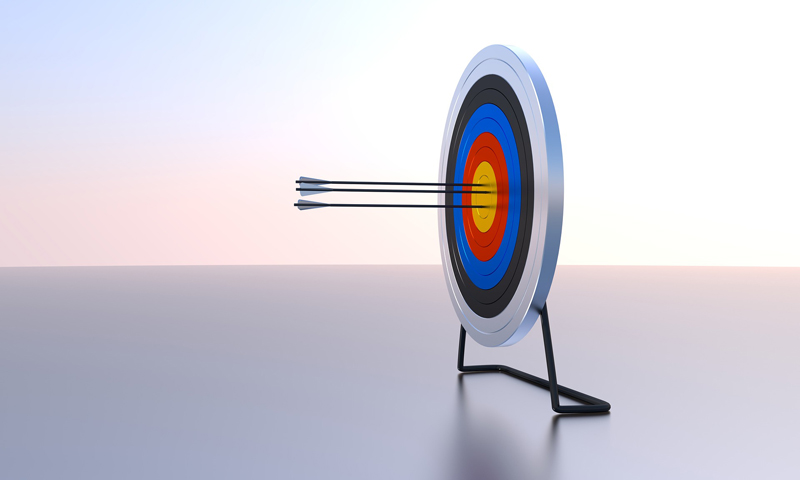 Between your current active duty job and navigating your transition and civilian job search, there isn't much time left to spend on social media. But with a focused approach, social media sites like LinkedIn can be a great help to your job search without being a time sink.
Present Your Credentials
One of the most time-consuming parts of using social media is getting your profile completed so that it presents your credentials in the best way possible. If you already have a good resume, this can save you time by pasting in your work experience, education, certifications, etc. straight from your resume. For your headline, use those 120 characters wisely to display front-and-center what skills and experience you bring to the table and what position you're seeking.
Your Summary is where you can tell your story using at least 40 words, highlighting in more detail your skills, experience and quantified accomplishments. Keep in mind only the first 200-250 characters will show on your profile before a reader will have to click "Read more," so give the first two lines of your summary the most impact.
If you don't have a resume prepared, don't let that stop you from getting the ball rolling with your profile. It doesn't have to be completed right away, you can work on it a little at a time. And in the meantime, you're using the site, building your network, and learning from others as you go.
Show Your Expertise
Recruiters are searching social media sites on the skills (keywords) and experience their job openings require. Learn from job postings to see what the required skills are for the job you want. Include in your social profile all the skills you bring to the table, especially those that are most valuable to the job you're targeting.
Publish articles online (via LinkedIn or a blog) about your industry to share your knowledge and show your expertise. Post links to these articles on your social media channels.
Don't have time to write an article? Start sharing links to industry articles that others have written. People appreciate you sharing interesting or thought-provoking items, and it can start a conversation that could lead to opportunities.
Build Your Network
A good network is built gradually over time, which is why you shouldn't wait to start using social media. Spending just a few minutes each day connecting with colleagues and industry professionals will help you grow a relevant network of support for your job search and for your career moving forward.
Joining groups in your industry as well as those for veterans and transitioning military is a good way to connect with other professionals in your industry and with whom you have commonalities. Participate in group discussions to show your expertise and get noticed by recruiters. Invite group members to join your network.
Post short updates about your transition and job search. Let your network know when you are going to a job fair or preparing for an interview. Reach out to your network when you have a question. Remind them that you're in job search mode, and they may be more likely to offer suggestions or assistance.
Use a social site like Meetup.com to find industry groups that are meeting in your local area. Move your networking from online to in person at these networking events and social gatherings. After attending a networking event, find online the people you met and invite them to join your online network as well.
Time Management
If you only have time to spend on one social network, focus your energy on LinkedIn. It takes some initial effort to get your profile up to speed, but then spending just 15 minutes a day contributing to group discussions, researching companies and jobs, and inviting relevant professionals to join your network, will be time well-spent.
If you're already using a site like Facebook and have a network of friends and family in place, leverage that network for your job search. Add your skills, work experience and education to your Facebook profile, and share updates about your transition. Remind your network that you're in job search mode by posting positive comments about the process. Be open to serendipity, as you never know where the next great opportunity will come from.
Take advantage of the mobile apps to connect with your social networks. They make it easy to post a comment or search for new connections from anywhere. Waiting in a long line or at the doctor's office? Spend that time productively by using the mobile networking apps.
Research Opportunities
Use social media sites to research companies where you're interested in working. Recruiters are also showcasing their brand and posting job opportunities, which make social media sites a boundless resource for company research and career discoveries.
Reach out to those in your network that work at the companies where you have interest. Ask them questions like, "How do you like working at ABC Company? What is the culture like? Do you have any advice for me after I apply for a job there?"
You can stay focused on your job search using the above guidelines to keep from being sucked into the social media "black hole" of scrolling aimlessly and wasting valuable time.
For more advice on how to effectively use social media in your job search, check out Corporate Gray's book: Social Media and Your Job Search: Maximizing Your Network for a Successful Transition. It was written specifically for military members in transition to help you increase your professional online presence, build your network, and find career opportunities.
Also, check out our upcoming free LinkedIn webinars held online or workshops held in the Washington, DC Metro area: http://blog.corporategray.com/upcoming-events