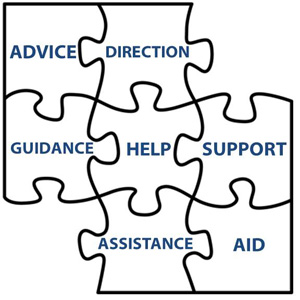 The list of free military-to-civilian transition resources that are out there is exhaustive, so how do you know which ones to use? To save you some time, we've chosen our top 10 picks that we think are worth a look. Take advantage of this assistance as you navigate through your military-to-civilian transition.
Here's a brief synopsis of the resources that made it into our most current top 10:
Corporate Gray
Corporate Gray helps transitioning service members and veterans connect with employers in three ways: 1. Through virtual and in-person Military-Friendly Job Fairs, 2. Online through the website, Corporate Gray Online, and 3. In print through the publication, "The Military-to-Civilian Transition Guide," which is now also available online. Recruiters use Corporate Gray's unique mix of recruitment services to find and hire military-experienced job seekers.
My Next Move for Veterans
My Next Move for Veterans, sponsored by the U.S. Department of Labor's Employment and Training Administration, is a website designed for U.S. veterans who are seeking civilian employment. It helps veterans research their career options, including tasks, skills, salary information, and job listings for over 900 careers. There is also a link to the O*NET Interest Profiler, a tool designed to assess an individual's vocational interests. It offers personalized career suggestions based on your interests and level of work experience.
American Job Centers
There are nearly 2,500 American Job Centers (also called CareerOneStop), funded by the U.S. Department of Labor's Employment and Training Administration, located throughout the United States. The AJC website helps you locate your nearest center and also provides information about employment, education and training, salaries, exploring careers, and more. All of these centers have representatives available specifically to assist Veterans, called Local Veterans Employment Representatives (LVERs) and Disabled Veterans Outreach Program specialists (DVOPs). While on the website, visit their Veterans ReEmployment page for specific job search information for veterans.
Military OneSource
The Military OneSource offers transition assistance to help you navigate all aspects of the transition to civilian life. You can call their consultants anytime, 24/7, at 800-342-9647, or chat live on their website whenever you need a little advice. They will answer your transition questions and guide you to resources in your area.
DoD TAP website
The DoD Transition Assistance Program (DoDTAP) website provides separating service members and veterans access to their VMET documents. You'll also find other transition assistance information and resources that will help you during your transition process from the military.
USAJOBS
USAJOBS is the federal government's official employment site. Federal agencies use USAJOBS to facilitate their hiring processes and help them match qualified applicants to job openings. The Help Center answers FAQs and steps you through the application process.
Feds Hire Vets
Feds Hire Vets is OPM's government-wide veterans employment website. You'll find information about veterans preference, special hiring authorities for veterans, and how to find and apply for federal job opportunities.
U.S. Small Business Administration
SBA's website has a resource page for Veteran-Owned Businesses with resources to help you start and grow your veteran-owned small business.
Personal Branding Resume Engine
The Hiring Our Heroes' Personal Branding Resume Engine will help you translate your military experience into a resume that civilian employers can understand. Created in collaboration with Toyota, this website is a unique resume building and career assistance tool.
VetFriends Veteran Registry
The Veteran Registry is a database of over two million members. You can search for fellow veterans to reconnect with past service member colleagues or find veterans working at companies or in careers that interest you. Fellow veterans are a strong support network for your transition.
Consolidation of Resources
There are also websites that are a consolidation of veterans' resources, so we're listing these separately. They will point you to many of the resources we've already listed above, along with many others you might find useful.
Veterans.gov (DoL)
Veterans Employment Center – Vets.gov (VA)
Veterans Employment Toolkit (VA)
National Resource Directory (VA and DoD)
As mentioned earlier, this is not a full list of the many valuable transition resources available. This is a condensed list of our favorite go-to sites. If you have a favorite military transition/job search resource not mentioned above, please comment below to share it with our readers.